Tenant Information
At Anderson Estates we understand that renting a home can often be a frustrating and stressful process, therefore on this page we aim to clarify below the sequence of events that will take place during this process, which you can then refer back to at any time.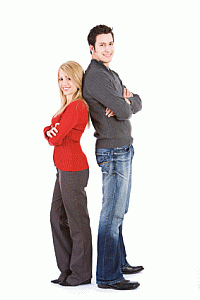 Register with Anderson Estates
We need to ensure you find the most suitable property for your requirements, which is why we need some information from you. This includes your rental budget and the date by which you need to move as well as how many bedrooms you would like etc. You can let us know all about your requirements by phone or by visiting us where a member of staff can assist you with your search. We will then ensure that we cross match all of our properties to find one that would be perfect for you. Click here to register online
Rent & Deposit
On commencement of the rental agreement the following will be required in cleared funds.
First Month's Rent
All rents are exclusive (no bills included unless stated) and must be paid in advance by standing order.
Deposit
Usually equivalent to one months rent.
Utility Bills
Please be advised that tenants are expected to pay all utility bills during the term of their contract, which will include - Gas / Electric / Water / Council Tax.
Tenants Fees
This represents a sample of the fees tenants will be required to pay once the terms of the tenancy have been agreed. When you agree to place an offer on a property through Anderson Estates a holding fee of £250 is required to hold the property. This amount will be deducted from the following fees due prior to moving in.
Pre-tenancy
Contract Fees: £150
Additional Tenant fee (Additional fee for each additional tenant in property): £100
Credit Check Fee: £100
Inventory Fee: £150
Guarantor Fee: £150
Contract renewal Fee: £75 per renewal
Lost of key Fee: £150