Mortgages
Obtaining a mortgage
Some people employ an independent mortgage adviser, who will search for the deals that suit an individual's needs and charge a fee for the service. Other people choose to find their own mortgage and scour the market for the best products around, which has been made a little easier by the emergence of price comparison websites. We can help you find the best option for you with our affiliated mortgage adviser. Do beware of mortgage-arrangement fees, which can increase the cost of an apparently cheap mortgage.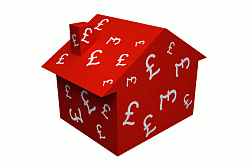 Repayment or interest-only mortgage?
There are two basic types of mortgage: repayment and interest only. You simply have to decide whether you want to start repaying your mortgage now, plus the interest charged on it, or whether you just want to just pay off the interest every month and repay the mortgage at a later date (usually at the end of the mortgage term). If you choose interest only, the lender will want you to set up a saving plan to provide a lump sum that can be used to repay the debt, such as an individual savings account (ISA) or an endowment pension plan. Please note that interest-only mortgages are very rare in the current economic climate.
If you start repaying your mortgage straight away, you will clear the debt much sooner.
Interest-rate terms
You also need to decide what kind of interest rate you want with your mortgage. There are a few to choose from:
Fixed rate - With a fixed-rate mortgage, the interest rate stays the same so you have the security of knowing exactly how much you will be paying every month for a fixed number of years. So, even if interest rates go up, your repayments won't.
Standard variable rate - At the end of any agreement with your lender, your mortgage will switch to a standard variable rate. This means your mortgage payments will go up and down in line with the Bank of England's base rate.
Tracker rate - This works in a similar way to the standard variable rate, but follows the Bank of England's base rate. The tracker rate will be more than the Bank of England's rate, but lower than the lender's fixed rate.
Capped rate - A capped-rate mortgage means you won't pay above an agreed rate for a fixed number of years. If the base rate falls, the interest rate on your mortgage will also fall accordingly.
Discounted rate - The interest rate charged is lower with a discounted rate than other standard mortgages, for a fixed period of time.
Offset - Simply put, you can offset your mortgage against your current account, your savings account, or both. This way you only pay interest on the remaining sum. However, this means you won't earn any interest on your current and savings accounts for the length of the agreement.
Before you enter into any mortgage agreement, remember to check important details such as any penalties for overpayment, late payment, early repayment or switching providers before the term of the mortgage agreement ends. Also make sure you know when any discount or fixed rate ends.