Rent Schemes
Rent Guarantee Scheme
Anderson Estates introduces its Guaranteed Rent Scheme to new landlords. This scheme is the preferred choice of landlords seeking to rent their property.
It is completely hassle free. We will pay your rent on a fixed day every month regardless of whether your property is rented or not. We will also continue paying you even if the tenant has stopped paying the rent. There are no fees or commission to pay within this scheme.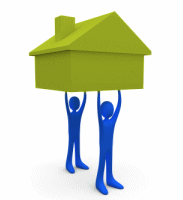 After your property has been valued by our experienced staff we will offer a set amount for a minimum period of one year.
We will market the property for one month.
We guarantee to start the contract the day a tenant moves into the property. However, if we are unable to find a suitable tenant within 30 days, we will start paying you rent from the 31st day regardless. This excludes the 9th December till 4th Jan.
Anderson Estates become your tenant and we assume all of the contractual responsibilities not just the payment of rent. For example should the person residing in the property refuse to vacate the property at the end of their contract or break the terms of the contract causing the need for legal action, all costs will be met by Anderson Estates.
Anderson Estates may offer you an extension of one year 10 weeks before the tenancy is due to expire. We will not charge any additional fees.
Before the commencement of the tenancy, Anderson Estates will prepare a full inventory along with colour photos. This ensures a smooth handover when we return the property to you. There is no charge for the inventory.
Periodic inspections of the property will be made and a copy of the report will be kept on file and made available upon request. If a maintenance issue occurs, we will where possible allow you to rectify it. Alternatively, we can arrange for a local contractor to carry out the required works. Once complete, a copy of the invoice will be sent to the Landlord and the invoice total deducted from the next payment due. We only use professional and reputable contractors.
The rental guarantee scheme is the most popular option for our landlords. It gives total piece of mind knowing that your rent will always be paid - and paid on time. Additionally your property will managed by a professional agency.
Fully managed service
The next best thing to our Rent Guarantee scheme. We offer all of the services listed in the Guarantee Scheme including:
Rent collection and payment
Tenancy agreements
All stautory notices
Inventory
Credit checking and full assessment of tenants
Periodic Inspections and reports
Check in / check out service
Let only service
The most economical way to rent your property but with limited services. The let only service provides landlords with the following:
Providing suitable tenants that are fully vetted
Tenancy agreement
All statutory notices at commencement of tenancy
Inventory (optional)
Check in / check out service (optional)
Company Info
Anderson Estates are members of property Ombudsman Scheme
We are members of the deposit protection scheme (DPS)
We are not a member of a client money protection scheme
Legal name of business: Anderson Property Agents Ltd.
Trading as: Anderson Estates
Registered office address of business: R A Mcloud & Co. 10 Portland's Business Centre, Manor House lane, Datchet, SL3 9EG
Company Registration number: 7078614
Place of registration: England