Sales with Anderson Estates
Selling your home and choosing an agent are important decisions. It is important to select an agent you feel you can work with and who you feel understands both your property and needs. At Anderson Estates our staff have a combined experience of over 30 years of selling property in the area.
We are also proud members of The Property Ombudsman for Sales and Lettings and subscribe to its Code of Practice. We support the ethics of a professional agency and believe all agents should be regulated and accountable for their actions.
Valuation is a key area. Knowing your market and target audience is essential and we believe you need an honest, accurate valuation indicating what you will achieve, together with a top end suggested marketing price.
We believe in charging a reasonable fee for an excellent service and always strive to be competitive, fair and completely transparent. Our marketing is continuously monitored and reviewed to ensure its effectiveness. We work very hard on monitoring circulation, readership and quality of all publications in order to ensure effective advertising. Our website is targeted at search engine optimisation ensuring maximum exposure and visibility for your property. Our website allows buyers to search not just by criteria, but also through interactive mapping. We use the most effective websites, portals and search engines and monitor results continuously.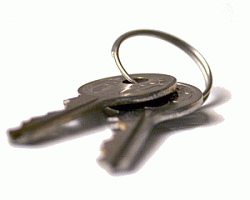 We operate on a No Sale No Fee basis with a transparent fee structure free from hidden costs, so if we don't get results, we don't get paid. Additionally, we won't ask you to commit to a lengthy sole agency agreement as we have faith in our service.
Anderson Estates is a member of the The Property Ombudsman for Selling and Letting, with an assurance our Vendors will receive the highest level of customer service.
We prepare full colour property particulars with unlimited photography and a floor plan to showcase your property at its best.
We do everything we can to make sure your property reaches as many potential buyers via the different channels available. In addition to our own modern interactive website, Anderson Estates advertises on multiple leading National Property Websites which attract hundreds of thousands of visitors every month, ensuring your property is showcased to the widest possible audience. This plays a pivotal role in the professional marketing of your property, attracting buyers both nationally and internationally.